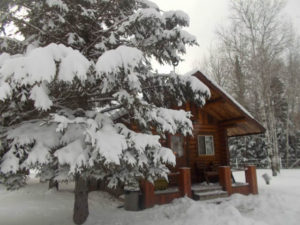 Welcome to Brule River Classics!
Come and Meet the New Owners!
Located 1000 feet south of Hwy 2 on Hwy 27
nestled in the Brule River State Forest.
We are a Four Season Resort with Cabin Rental!
Modern, quiet, and off the beaten path!
For reservations call 715-372-8153
Trout fishing guide: Cordell Manz - Fisheries biologist
who knows the rivers!
For guides on the Brule and White Rivers call: 218-591-1153
Snowmobile! ATV! Bike! Hike! Hunt!
Immediate access to the Tri-State Corridor and hunting areas
in the Brule River State Forest
Canoe, Kayak, Trout fish, Ice fish
Click here to rent a canoe or kayak at Brule River Canoe Rental!